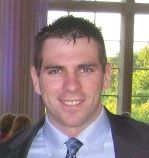 Kevin graduated from Medway High School in 2007, and went on to earn a degree in Business Administration from Stonehill College in 2011. As a licensed real estate agent, Kevin welcomes the opportunity to assists clients in all facets of real estate.
Kevin is a Licensed Real Estate Sales Agent with the Commonwealth of Massachusetts covering all your real estates needs whether selling or buying. Give him a call and see for yourself the difference.
You can contact Kevin at 508-954-8910 or kevin@carey-realty.com.