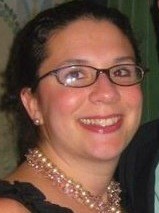 Lisa Collins, a 10-year Franklin resident who lives with her husband and 4 children, graduated from Wheaton College in 1996 with a BA in Psychology and a minor in Hispanic Studies. She then went on to earn a Master's degree in Clinical Social Work from the Boston College Graduate School of Social Work in 1999. In the past, Lisa worked as a Guidance Counselor/Wellness Teacher for the Walpole School System. She also worked as the Counselor for the Extended Year Program in the Bellingham School System.
Her love of real estate and working with the public led her to pursue a real estate career. For the past 6 years she spent her time working as a Sales Agent for companies such as Keller Williams Realty, Salt Box Realty, Walpole Properties Incorporated, and Donahue Real Estate, Co.
Lisa is Licensed Real Estate Sales Agent with the Commonwealth Of Massachusetts and also is a REALTOR and is a Member of the Greater Boston Real Estate Board. She is an active member of The Multiple Listings Service. Recently, Lisa completed Real Estate Mogul, Brian Buffini's, highly esteemed 12-week Peak Producers training. She also holds a current teaching certification by the Massachusetts Department of Elementary and Secondary Education as a School Social Worker/School Adjustment Counselor for grades K-12. Mrs. Collins was also trained in The Wellesley College Open Circle Social Competency Program.
Coupled with her Real Estate knowledge, and experience, Lisa's social work background allows her to be a compassionate, empathetic agent while providing the highest level of professionalism and service during what can often be a stressful and emotional time for clients. Please contact Lisa Collins at 774-526-6598 for all of your Real Estate needs.
You can contact Lisa at 774-526-6598 or at lisa@carey-realty.com.